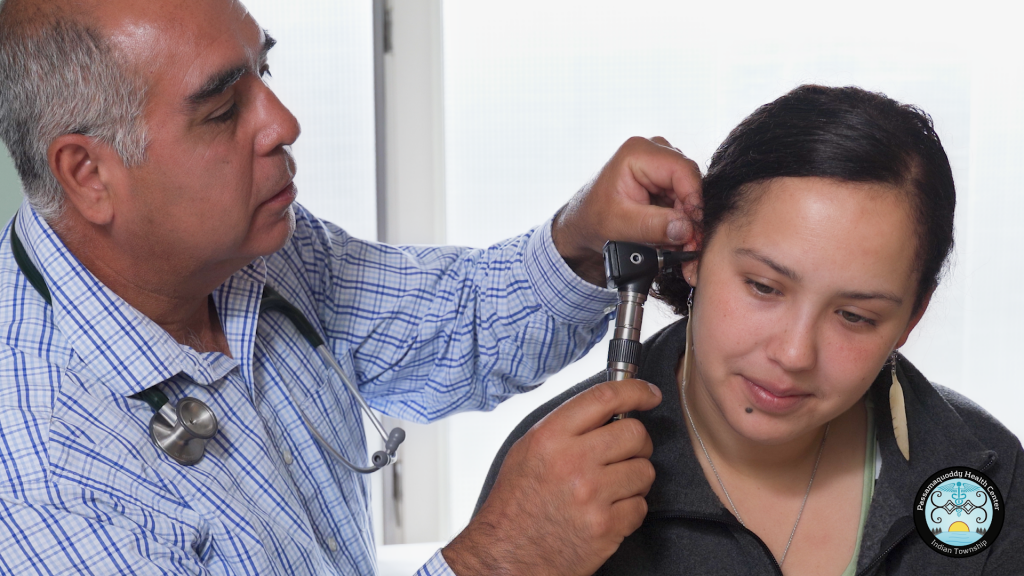 We currently have Family Medicine Physicians, Nurse Practitioners, Registered Nurses (RNs) and Medical Assistant at the health center. The providers are focused on patient care throughout the week. The physician supervise and collaborate with the mid-level medical staff.
The medical staff work together to provide excellent health care to our patients. The focus is on chronic disease management, acute care, preventative care, sick and well child visits, screenings, physical examinations, and immunizations. Emphasis is placed on health management of our patients. A Community Health Representative is available to provide patient care and education on a limited basis to those who may be homebound.
Basic laboratory services are also available.
---
Medical Providers
Dr. Sunee Lovely
Why I got into medicine: The only time I ever recall actually being interested in what was being taught in school was the day that I open my biology book and saw a giant illustration of the interior workings of a human cell. Human biology and pathology remained interesting and using medical education for diagnosis and treatment planning proved exciting and challenging to me. It was the sense of satisfaction of doing something challenging and the reward of working in a field, which attempts to improve peoples' lives, which led me to the practice of medicine.
What I enjoy about it: I find the most enjoyable part about medicine is that I have the privilege of sharing in people's lives in a manner, which would not be feasible through any other avenue. I am truly honored by the sense of trust and intimacy provided through a healthy physician and patient relationship.
What I do that's unique: I like to offer alternative medicine choices such as natural supplements, relaxation techniques and acupuncture. I believe the integration of traditional and nontraditional medicine is the best way to maximize overall health and increase satisfaction with the care provided.

Personal Interests: Leather working/other crafts, woodworking/furniture making, shoe making, gardening and preserving foods, eating.

Undergraduate Southern Oregon University. Interdisciplinary degree with biophysics and chemistry emphasis.
Medical School Uniformed Services University of Health Sciences. Bethesda, Maryland
Board Family Medicine 2011
Fellowship Internal Medicine and Family Medicine. Indianapolis, Indiana and Rapid City, South Dakota
Special Certifications Certified acupuncturist, botox use for cosmetics
Merlin "Pete" Francis
I attended an EMT Class at Pleasant Point in 1981 and received my first certification. The emergency medicine areas sparked my interest for the remainder of my career. The immediate satisfaction of helping others during emergency situations sharpened my critical thinking skills and developed my practical skills dealing with all populations. I served 20 years as a Paramedic and Critical Care Transport Nurse in Florida. Although I spent 4 years in active duty USAF in aircraft maintenance I returned back to medicine. My EMS experience paved the path towards training and teaching American Heart Association Courses for the past 30 years. I currently work at Passamaquoddy Health Center and have since May 2016 after graduating from the University of Maine's Family Nurse Practitioner Program. I continue to teach AHA courses and serve both Passamaquoddy Tribes with Medication Assisted Treatment Programs.
Personal Interests: Family, Hunting, Fishing, Building Projects

Undergraduate BSN; UMFK 2012
Medical School University of Maine Family Nurse Practitioner, MSN 2015
Board American Nurses Credentialing Center (ANCC)
Professional Studies American Heart Association; Advanced Registered Nurse Practitioner
Special Certifications American Heart Association: Instructor Heart Saver/CPR, Health Care Provider BLS, Advanced Cardiac Life Support, Pediatric Advanced Life Support
Eileen Snowleopard
Eileen Snowleopard graduated from Brown University in 1989 with a Bachelor's Degree in International Relations. She joined the U.S. Peace Corps and served in Mali, West Africa from 1989-1992. She worked for USDA Famine Mitigation Program in Washington, D.C. for 2 years before deciding on a career change. In 1995 she moved to Portland, Maine and enrolled full time in University of Southern Maine's Nursing School and graduated in 1998 with a Masters Degree in Nursing and became a Certified Family Nurse Practitioner. Eileen was a National Health Service Corps Scholar and came to DownEast Maine to fulfill her obligation to work in an underserved area. Eileen has worked at Arnold Memorial Medical Center in Jonesport, Eastport Health Center, Pleasant Point Health Center and Passamaquoddy Health Center. She has worked at Passamaquoddy Heath Center twice, from 2006-2007, and again starting in 2015 to present.
Medical School University of Southern Maine's Nursing School
Special Positions/Appointments U.S. Peace Corps
Arnold Memorial Medical Center
Eastport Health Center
Pleasant Point Health Center
Passamaquoddy Health Center

Special Certifications Certified Family Nurse Practitioner